Yes it may have been a while since you last took a good look at yourself … but I wonder why that is?    
Looking at ourselves can be scary and there's always the risk that we might end up feeling totally demoralised … however,  when you take a good look at yourself it can also be an opportunity to evaluate your life and recognise what is working and what isn't working for you .
Ultimately it begins and ends with you
So much of our experience is influenced by our thoughts and our thinking styles; do we always look on the bright side and have faith that things will turn out ok?  Alternatively, do our thoughts tend to focus on the worst case scenario?    Our thoughts are extremely important as they shape not only our feelings but also our expectations and behaviour, and this can often result in a negative self-fulfilling prophecy.
Feelings are indicators
Our feelings can act like sign posts or indicators; they can reveal things that we'd rather ignore or pretend didn't exist.  Some of us are blindly led by them whilst others of us don't even want to  think about them.   But, either way, they can have an unbridled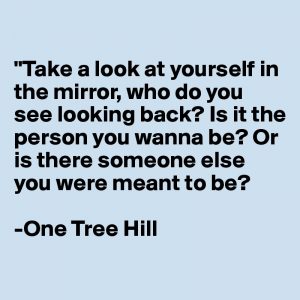 influence on our actions which may turn out to have negative consequences.
Actions and behaviours
Actions, together with thoughts and feelings  act as an interconnected triangle which shapes our experience for better or worse.  If we can understand our thoughts and feelings we more easily recognise those actions which are harmful and those that are beneficial across all aspects of our lives.  Our jobs, relationships, physical health, mental health, habits and routines are connected by this triangle that often we have no awareness of and so we run the risk of never realising our true potential or being as happy as we could be.  Your life is too important to be left to chance, isn't it?
For help with  making changes call: Yvonne Morgan 07899625156
https://www.samaritans.org
https://www.mind.org.uk